Vinci Play is a company bringing happiness to children all around the world. We design, manufacture and install fully safe, aesthetically pleasing and extremely attractive playgrounds. We root for beautiful and imaginative design that stimulates the child's unbridled curiosity while encouraging kids to have fun together. Nearly as many as 80 million girls and boys play joyfully on the Vinci Play devices in over 50 countries around the globe.
Such a vast number of parents have placed their trust in us because every day we strive to give children what they need so much – some carefree fun in a safe and friendly environment, while our customers can enjoy extremely durable, top-quality equipment covered by an unrivalled 30-year warranty. Our professional attitude makes us a reliable business partner for those companies and institutions that are looking for a competent playground manufacturer.
We operate globally, seeking the very best solutions on a daily basis. However, we never lose sight of what is the most important – namely, the human dimension of our work. What drives us in all of that is our passion to fitness children's joy in a safe, inspiring and fabulously colourful environment.
Higest Production Processes
From the design, through production, all the way to shipping, the highest quality and safety of the playground are our priorities at every step of the way. In the production process, we implement only certified materials, and the multi-stage quality control system ensures that all equipment components that leave our production line meet stringent safety norms. We employ top specialists in their field who ensure a high standard of our products, reliable customer service and professional maintenance service of the equipment. Their modern machine park and advanced production organisation facilitate 4-week order processing. They also offer products with a 7 and 14-days production time and goods that are available directly from the warehouse.
They offer to children, their parents and guardians the guarantee of carefree fun and relaxation on the playground, thanks to the strict safety procedures and quality standards implemented within theircompany.
EN1176 Playground Equipment Standards was updated at the end of 2017. TÜV Rheinland revised and upgraded certificates for all our products of 2018.
ISO 9001:2015 certified. Quality management systems ISO 9001:2015 are an international standards specifying the requirements that should be met by the quality management system in any organization. It is focused on understanding and meeting customer requirements, and thus specific needs for products of organization, adopting a process approach, delivering results of processes of effectiveness and their continuous improvement, based on objective measurements.
ISO 14001:2015 certified. The International Standard ISO 14001:2015 specifies requirements for an environmental management system that an organization can use to improve the environmental performance of its operations. This International Standard is intended for use by an organization wishing to manage its environmental responsibilities in a systematic manner. Running a business in accordance with the environmental management system means effective use of resources influencing the company's image, for which sustainable development and respect for the natural environment is a priority in business.
All the design solutions take their origin from the following principles:
CARE FOR THE ENVIRONMENT
Energy saving, raw materials savings, recyclability of materials.
COMFORT
Lowerment of architectural barriers, environmental quality, customisation of structures.
SAFETY
All the equipments are certified UNI EN 1176:2018
Materials and Components Quality
WOOD
Laminated wood of pine with a cross section of 90mm x 90mm. Top-quality first-class wood: without knots, uniform colour , streight grain. Ground, impregnated and varnished over a multi-stage production process. Protected from top with durable plastic covers and from the bottom with hot-dip galvanised steel anchors, which secure the wood against direct contact with the ground, and thus prevent the development of rot, consequently extending its life span. The wood holds an FSC certificate.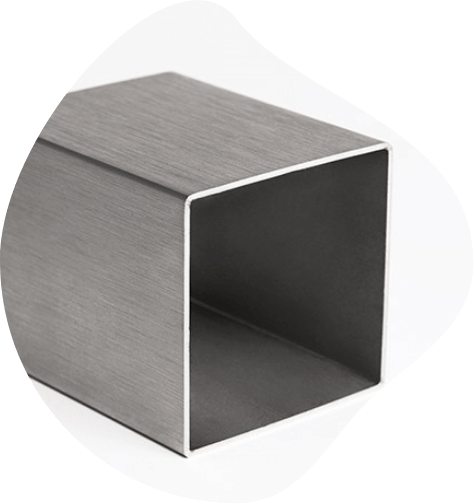 STEEL COMPONENTS
A steel construction of components is made of profiles with various cross-sections. It is availble in the follwing options:
hot-dip galvanised and powder coated with UV-resistant paints holding the QUALICOAT certificate, or
as a steel construction: shot.-blasted, iron-phosphated, powder galvanised and powder coated with UV-resistant paints holding the QUALICOAT certificate.
STAINLESS STEEL
An AISI 304 or AISI 316 stainless-steel construction used for the production of playground equipment, slides, tube slides, fasteners and chains. With a smooth surface, it is completely weather-resistant, thus ensuring its long life span.
HDPE
HDPE is a high-density polyethylene. It represents a high-quality material which is resistant to atmospheric agents, i.e. it is waterproof, resistant to frost, UV RADIATION OR MOISTURE. We use three-layer plates (with a black core made of 100% recycled granulate) for the production of various panels, roofs and other playground components.
HPL
HPL is a duro plastic laminate cured with polyurethane-acrylic resin, forming a highliy surface layer that protects against external factors, UV rays and fluctuating weather conditions. This laminate is used for the production of various types of panels, roofs and other playground components. It is PFEC-certified.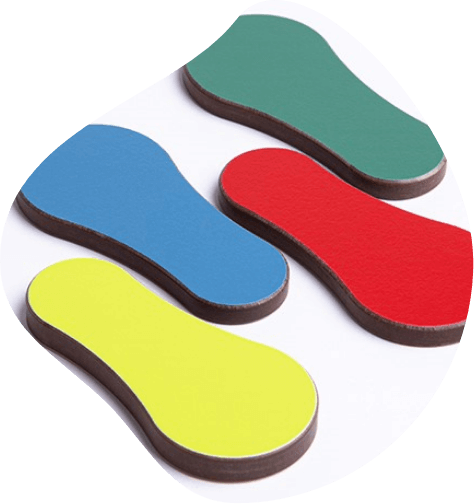 HEXA PLATFORMS
HPL HEXA are anti-slip and waterproof platforms and climbing walls made of anti-slip HPL or, optionally, waterproof anti-slip plywood. Cross-structured plywood coated with a hot-pressed phenolic film with a honeycomb surface imprint – it offers increate resistance to abrasion, mechanical damage and chimica agents. It is PFEC-certified.
CLIMBING STONES
Colourful climbing stones made of durable composite resin with mineral fillers; resistant to abrasion and UV radiation.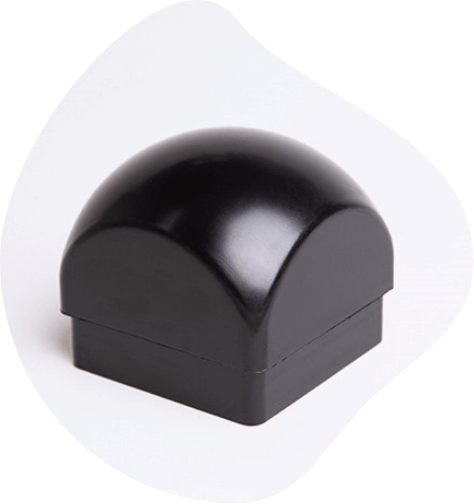 PROTECTIVE PLUGS
Rubber or polypropylene protective plugs protect the main construction profiles against weather conditions and children from injurie.
ROPES
Galvanised steel ropes with a diameter of 16mm, covered with polypropylene or nylon, connected with plastic, stainless steel or aluminium connectors, resistant to UV radiation, abrasion and rot.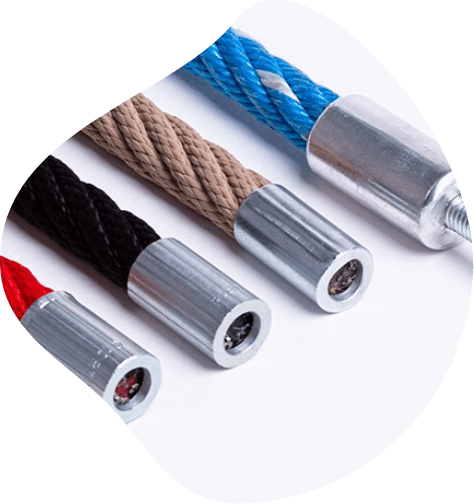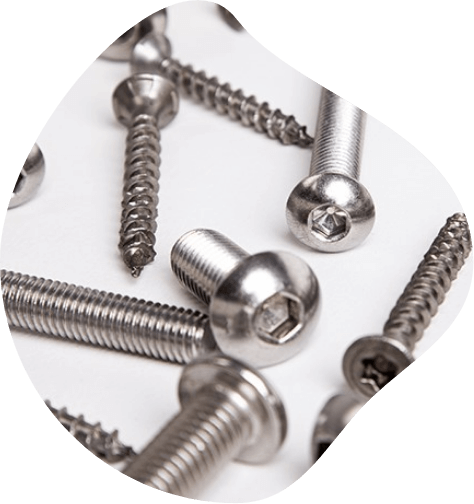 BOLTS
AISI 304 and AISI 316 stainless steel or galvanised bolts are secured against external factors by durable polyamide caps. This makes their equipment resistant to wear and tear as well a to changing weather conditions.
SPHERICAL WINDOWS
Spherical windows made of durable polycarbonate which is resistant to physical and chimica factors.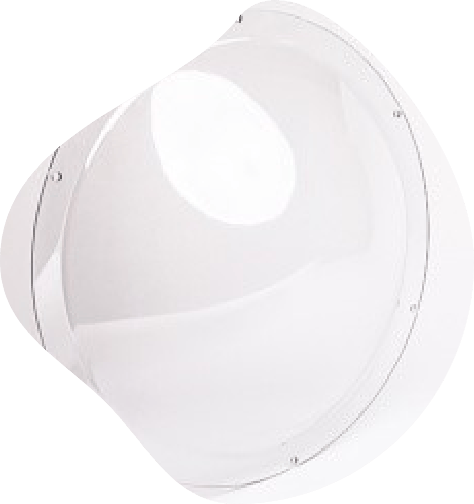 PP TUNNELS
Tunnels with a double wall resistant to deformations, made of PP ( diameter of 500 or 600). Resistant to wear and tear, acts of vandalism and external factors.
ANCHORS
In wooden products we use hot dip galvanised anchors protecting wood against direct contact with ground. They prevent rot, thus extend the lifespan of wooden products and ensure many years of use.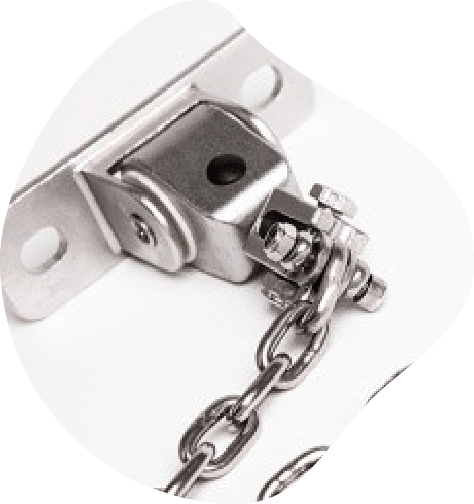 CHAINS
Certified AISI 304 and AISI 316 stainless steel chains.
SLIDES
Slides are made of AISI 304 stainless steel, resistant to acts of vandalism and external factors. Their offer also includes versions made of fiberglass. The side panels of a slide are made of HDPE or HPL sheets, which are resistant to weather conditions, including frost and UV radiation.
TUBES SLIDES
Slides made of certified AISI 304 and AISI 316 stainless steel. Sheet thickness: 2.5 mm, diameter of the slide: 790mm, sanded surface. The length of the slide exit depends on the length of the slide itself, the exit capi s made of a pipe with a diameter of 33.7mm. Available variants: straight, curved or spiral (360 degrees). PE versions are also available. The tube slides meet the EN 1176 Standard.
Vinci products are characterised by the highest quality of welds and a precise finish, which guarantees safe use and durability of their playground equipment. A team of highly-qualified welders, supported by cutting-edge welding robots, ensures high-quality connections of the steel components.
The steel used to manufacture the Vinci Play playground equipment is subjected to a shot-blasting cleaning process which allows them to obtain the proper surface, as well as even welds and edges. This ensures better paint adhesion, thus making the product even safer, more durable and even more aesthetically pleasing.
They use professional shot-blasting chambers to process elements of different sizes. For hot-dip galvanised steel, we use electro-corundum shot blasting, and in the case of carbon steel, we employ shot blasting using broken cast steel shot.
Their products are aesthetically pleasing and are available in a wider range of colours thanks to the modern powder coating line. They use the highest-quality, child-safe paints which hold the QUALICOAT certificate. Their powder coating process complies with strict standards for the temperature of paint heating, coating thickness and adhesion of the paint to steel elements.
For the production of their wooden equipment, they use pine wood which has been glued together in plies under pressure. The process of machining square timbers, which entails sanding, impregnation, painting, drying and hardening, takes place on a fully automated production line. The wood undergoes a multi-stage protection process, which guarantees long-term durability of the wooden parts of their equipment and make them resistant to weather conditions.